---
THE ZONE™ SERIES pad is the only saddle pad that features a polymer protective material that changes its properties on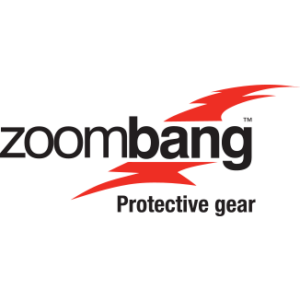 impact to o er your horse the most comfortable fit while ensuring his protection, no matter how hard you ride.

For extreme competition, Zone Saddle Pads provide extreme protection against pressure and impact. A specialized insert is filled with Zoombang™, an advanced polymer designed to reduce impact and pressure in a unique way. Zoombang has been used extensively to protect bull riders, NASCAR drivers, and professional football players with great success. This technology is available for the equine athlete as well. Zoombang is a semisolid material at rest. This allows it to conform comfortably to the horse and disperse saddle
pressure evenly. Using cutting-edge innovations in science, Zoombang reacts to impact by instantly becoming rigid, dissipating pressure, and protecting the horse's back. To learn more about this leading-edge innovation in protective equipment, visit zoombang.com
Powered by a Vented ZOOMBANG insert that is scientifically engineered to dissipate energy, reducing injury and stress on equine athletes.
Breathable design remains securely in place, providing conformal layered protection.
Handwoven, 100% New Zealand wool blanket top can be folded back for shim placement if necessary and lays clean and flat against the pad.
Durable orthopedic grade felt bottom absorbs moisture, remains soft and pliable, and provides excellent shock absorption.
Size: 32″ x  34″